Post by nausearockpig on Mar 10, 2019 12:28:17 GMT 1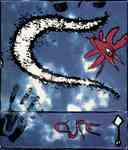 Personnaly i like when he changes the melodies or even lyrics on some songs because it brings diversity to the set. Too often, the setlist are very/too similar from shows to shows (look at 1992 except the encores) and when there are some subtle changes i appreciate it.
As a musician myself i can understand why he does it. Even if he loves what he sings, it's tempting to change a bit what you've already sung 150 times before, it might bring him a bit of freshness, don't you think ?
Yes. Preach it.
As an artist or performer of any kind, if you aren't inspired to change things up over repeated performances, you *probably* aren't really feeling it or changing yourself, right?
It may grab people's attention (not a bad thing if you want to make sure people are still breathing) to many different effects, but they can take it or leave it because hopefully you are performing from a place of inspiration and not just going for mass appeal.

So if an author was doing a book reading of their new book, they'd change what they read from the written words on the page in their book to "feel it"? No, I don't think so.
I would agree that an artist can, or should, or perhaps, owes it to their fans, to grow and change over time (or maybe not, that I guess is up to each artist &/or their fans). A lot of artists, such as Australian band Regurgitator change styles and genres radically, even within albums, and that's just fine and a natural progression for artists of all mediums.
not sure what you're saying in that second sentence? Are you saying that RS sings an occasional line with a different melody to get certain audience members' attention, but he doesn't care if they like it or not, because that particular change was made on the spot for some reason other than "mass appeal"? So he's doing it for some portion of the crowd that appreciates spontaneity over another that doesn't? Sorry for the long post, just trying to work out what you mean.