Post by ghosttown on Nov 24, 2017 19:24:15 GMT 1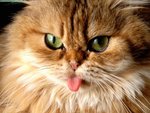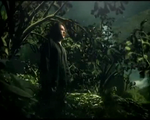 The first slide to my LibreOffice presentation for another pres in school actually says "WARNING! Do not trust anything I am saying in this presentaion, my only source were these 350 interviews with Robert and Lol´s Cured.
Quote of Robert´s:
"I´d love to be a cat. Cats appeal too me because they do very little except make funny little noises and f**ck and eat and sleep.
"I used to enjoy hanging a dead fish off the end of my guitar.
"Oh, and I lie a lot, especially in interviews."
Haha I don't think for one minute Robert would kill cats

he does have a thing about writing about drowning though
Totally agree. Someone who´s been thinking of getting rabbits and kittens so they´d grow up loving each other and someone who used to be a vegetarian (I think) wouldn´t ever do something like that...
The weirdest thing is, I have a... I guess you could call it fascination about drowning. There´s hardly a thing in the world that I fear more, except losing the persons that I love (including RS of course). I´ve already had so many nightmares about drowning.... A year ago, that stopped, and I´m really grateful for that. I think it´s the most awful, horrible way to die. No air in your lungs but a great pressure. Pain, loss of conscience, maybe regaining your conscience later on just to die anyway because you cannot fight the tide... Fish eating off your skin and flesh after a few days of your corpse floating thru water... It´s a f****ing nightmare!!!!
Grh. Happier topic--I think Cats and Cheese is WAY better than Give Me It. Of course, I dig all songs Robert James Smith ever played on, but Give Me It is one of my least favorites. I´ve always had a feelinmg there´s missing something!