Post by steve on Nov 13, 2016 17:53:29 GMT 1
After Antwerp, our boys hastily chucked everything in their van for the 2 hour drive North to the Dutch capital, Amsterdam.
The city was made famous by Ronnie Hilton &
a mouse going clip clippity clop on the stair*
. Such was the fame garnered by such a seemingly insignificant rodent, Bowie also name-checked the city on his cover of the Brel classic in 1973 & even Elvis Costello got in on the act in
1980
.
But turning away from vermin infestation, drunk sailors & copious amounts of tulips, Amsterdam is one of the most important commercial ports & cultural centres of Europe & was once home to
one of the most loved Doctor Who characters
of our time.
After no doubt visiting a bar where the slowest games of pool in the world are reputed to be played
guillaume
,
gothmaz
,
wilgy
,
ohfuchsia
,
paulwUK
,
olivier
,
curetheclown
,
faith
,
pitchfork
,
snuffybear
,
ghost
,
td
,
fuchsiagroan
,
altendalton
,
slowcure
,
spiralcure
,
sYzAaTjE
,
fangler
&
ankie
will be quaffing the last of their Amstel & warming up with a bowl of
snert
before heading to the Ziggo Dome for tonight's show. Safe travels all & have a terrific evening.
& for those of us at home, let's also have a good time with scopes galore (fingers crossed)
On a more sombre note. let's also remember our dear late friends,
Marcel & Nancy
. I'm pretty sure Mr & Mrs
poppacuresmurf
would not have missed a show in their home country.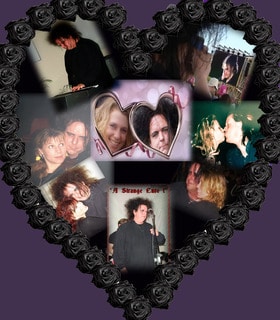 We mentioned Amstel already, but let's not forget Heineken & go for some green tonight

Mainset:

Tape
Open
High
A Night Like This
Push
In Between Days
Pictures of You
Other Voices
Charlotte Sometimes
Lovesong
Just Like heaven
The Last Day of Summer
39
From The Edge of The Deep Green Sea
One Hundred Years
End
Encore 1:

Three Imaginary Boys
At Night
M
Play for Today
A Forest
Encore 2:

Shake Dog Shake
Fascination Street
Never Enough
Burn
Encore 3:

Lullaby
The Walk
Friday I'm in Love
Boys Don't Cry
Close to Me
Why Can't I Be You
Encore 4:
?
Periscopes (may be intermittent):
*..Go on. Get that one out of your head