Post by steve on Oct 15, 2015 11:34:11 GMT 1
International break over. Hooray!
But at what price? Ivanovic, Silva, Krul & Aguero (to name a few) all crocked ahead of this weekend's action

I'm just thankful I hoarded my wildcard this long

In the meantime, happenings galore in the real PL.
The Brodger's departure has made it possible for the Kop to welcome the Klopp. The self proclaimed "Normal One" who swiftly won over the hearts of the Liverpool faithful (& the press) in his first conference. Many will be hoping he can win at least a pot very soon to keep that red carpet in the Liverpool trophy cabinet company.
& then there's Big Sam assuming the position at the Black Cats & who knows? If he learns to use Power Point properly, he could be gunning for the England manager position….maybe.
Dahn in "that London" Moaninho's been slapped with a fine & a suspended stadium ban for saying what tens of thousands of fans were all saying, but on the telly. To the press.
The Gooners continue their march up the table with Wenger getting the "boring" jibes in first & Palace maintain a solid start in their bid for a place in Europe

Add to all that
The Price Of Footy Survey
has been published, including the all important pie prices for season 2015/16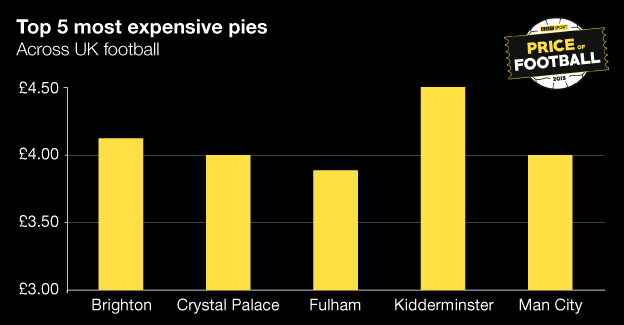 Four & a half sovs for a pie? You've got to be Kidderminstering

But the big news was all in the FPL, with (the now knacked) Aguero racking up 5 goals & heaping rewards on those who assigned him Alice band duties.
As a result,
EIB
's fine away form was abruptly ended with an
IGM victory by 107 points.

Johnny Rev 7.0's FC Bennweg-Zeis 1921
broke the 100 barrier with a
hooning 115 points
to not only get the
Big Shout Out
, but wrestle back laundry duties on the
Yellow Jersey
too.

Over in the H2H,
emilystrange
's
Darkness AFC
isn't letting go of that crown so easily, topping the table yet again by a solitary point.
Hopefully she'll have the Brasso ready to clean all those sticky paw prints off it, as more teams close in on her throne room

Over here, at The Stadium Of Faith, the pitch has been undergoing intensive watering. All week. As it continues to bucket down with rain.
But Basil did a pitch inspection last night & reports back that it's "purrr, purrr, mew, meow, purr…zzzzzz", which I take to mean fit for action.
But bring wellies just in case.
So without further ado, I'll throw open the gates, turn on an extra bar on the shed heater & welcome you all to your GW9 thread.