September 17th. Riot Fest, Douglass Park Chicago IL
Alone is a fine show opener.

A lot of this setlist is stuff that you're supposed to reflect on, not so much dancing...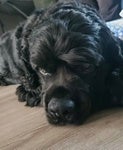 Magyar Puli!
img.a.transfermarkt.technology/portrait/big/101045-1570441290.jpg?lm=1
Danielle
and robot
sang
!
Thanks for the great pictures,
fiveswinglive
! Unmasked!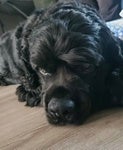 also, before the show I ran into this guy (truthfully, I chased down the dog and its owners in downtown Chicago) as this is only the second time in my life that, apart from my pup from childhood, that I've seen this breed of dog in person!
Magyar Puli!
LatAM Shows Of A Lost World 2023
The Cure Chat
I love it! My order has been already shipped hhh :-)