Live 2022
A french site announces the band in concert at Paris Accor Arena in november 2022.
More info when it comes out.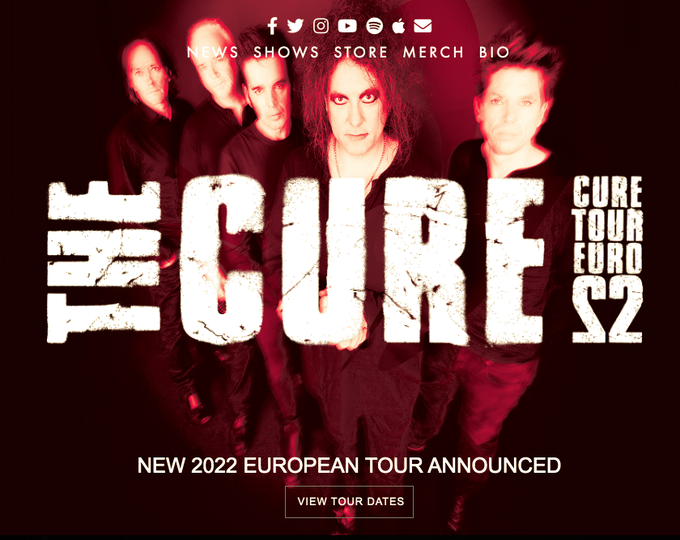 ... yes it is - right ?!!?
Aloa community !

After the release of next years EUROPEAN TOUR dates

I am thinking about another loaner project.
We already had some great TCC eXCLUSIVe releases in the past

>>> so let's do it AGAIN :-)

The equipment will be offered along with some helpfull hints and tricks
and it will be an easy to use gear.
So please join the recording team and get in touch !
Hopefully as much as possible dates will be covered !


Enjoy and CU
kisses
pillowman

Please, if you want to share images of your tickets, make sure you blur or mask any bar codes, QR codes & other identifiers as they can be used by anybody viewing (this is a publicly visible board) to steal your e-ticket information for the show(s).
We will try to remove any images that show those identifiers so as to protect you from any fraud but please remember, we also sleep occasionally & so may not catch some images.
Example of blurred identifiers.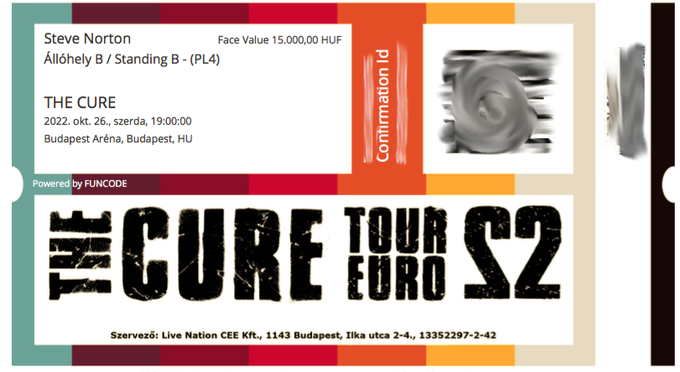 If anyone spots an image we might have missed, please use the report function or PM one of the big hands so that we can deal with it as soon as possible.
Ta much
You may remember that i helped organise the Cure exhibition at Crawley museum a few years ago. Long time fan etc. I need some help.

At the beginning of april i found my wife of 30 years dead in bed. My world fell in to ruin. Music has been my salvation and i managed to see nick cave on his recent tour. This is the big one however. A new tour and finally a new album has become like the holy grail to me. Although we have yet to meet there is new happiness in my life in the shape of a lady who although a fan has never seen the band.

I need to secure a pair of tickets to the Oslo gig but am working when they go on sale. I am also guessing the band will add the saturday night at wembley and i would be desperate for a pair for that as well.

Any pre sale codes or any advice at all would be gratefully received.

Cheers
PRS For Music Icon Award 2022
Bandlab NME Awards 2022
Bandlab NME Awards 2022
by
steve
Apparently, our Bob's going to be performing
Story here
We were never a goth band
2019-10-20 Robert "We were never a Goth Band"
by
Pipperoo
Aaaand here we go again.
Robert Smith Claims they were never a Goth Band
Robert might want to send an email to Wikipedia: First sentence when you type in Gothic Rock?
"Gothic rock (alternately called goth-rock or goth) is a style of rock music that emerged from post-punk in the late 1970s. The first post-punk bands which shifted towards dark music with gothic overtones include Siouxsie and the Banshees,[1][2] Joy Division,[1][2][3] Bauhaus,[1][2] and the Cure.[1][2]"