Post by steve on Oct 22, 2020 12:35:26 GMT 1
Tell everyone to bring their best memes, gifs & themselves.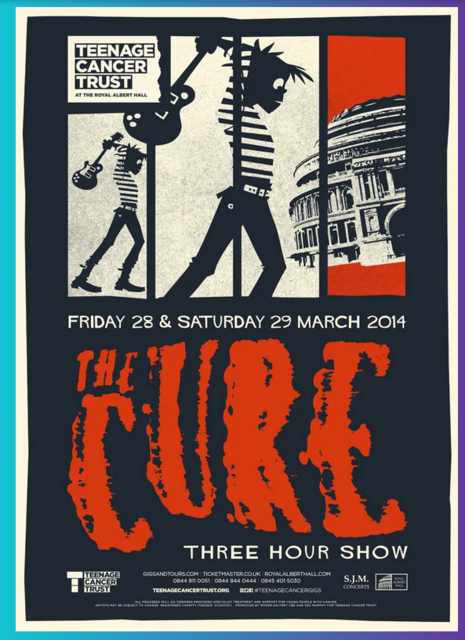 Merch & donations can be purchased & made
here
It's been hard to track him down due to the various covid restrictions on when pubs have to close or open or serve food etc, but we managed to convince
bloke down the pub
to give us the lowdown, via yahoo messenger (which, according to him, is far superior & more secure than zoom or whatsapp) on The Royal Albert Hall.
Looking like a rather splendid cake, the Royal Albert Hall has an interesting history.
Originally called The Central Hall Of Arts & Sciences, the queen felt that was a bit of a mouthful & renamed it Albert Hall.
However, after a slew of bizarre wrong number calls to the box office from
people in California who needed their taps fixing
the monarch was forced into another name change, adding "Royal" to the official title deed as adding "Prince" always seemed to make people snigger for some reason. This caused several issues at the time as the all the posters had to be changed along with the business cards & even the Yellow Pages entry.
Such is the fame & adulation that the venue has garnered, it was also the main inspiration for chart topping, world-wide smash hits such as
The Albert Song
. So it's hard to dispute its place on the world stage of hat-box-shaped buildings.
Today we'll be whisked back 6 years in time all without the need of a
flying police box
to the aforementioned drum-like construction to witness The Cure's epic 3 hour set for the Teenage Cancer Trust featuring some live firsts alongside familiar mainstays & deep cuts spanning their 400 year back catalogue.
And, thanks to the wonders of modern technology, we can all go to the concert together at last.
Just to remind everyone, the stream is available world-wide as long as you purchase a ticket on the
MUSIC GLUE'S UNSEEN PAGE
& for 3 hours & 45 songs, we reckon £5 is a bargain.
To get into that London spirit, bloke down the pub suggests snacking on
jellied eels
with a
suitable beverage
. But, for real authenticity, make sure you remove it from the fridge at least 12 hours before drinking.
As for live reporters on the ground…..well, it's all of you today. And, as an added bonus,
snuffybear
's arm gets a well earned rest as she won't need to scope this one.
That being said, please donate via the links above, prepare what I'm fairly sure will be a barrage of absolutely mad gifs & memes, & get settled in for a shared 3 hour experience with the rest of the community who make this place so much fun. Especially when it comes to gigs.
Show times
GMT 8pm
CET 9pm
ET 4pm
CT 3pm
PST 1pm
AEDT 7am
BRL 6pm
Main Set:
Plainsong
Prayers For Rain
A Strange Day
A Night Like This
Stop Dead
Push
Inbetween Days
2 Late
Jupiter Crash
The End Of The World
Lovesong
Mint Car
Friday I'm In Love
Doing The Unstuck
Trust
Pictures Of You
Lullaby
High
Harold and Joe
The Caterpillar
The Walk
Sleep When I'm Dead
Just Like Heaven
From The Edge Of The Deep Green Sea
Want
The Hungry Ghost
Wrong Number
One Hundred Years
Disintegration
Encore 1:
If Only Tonight We Could Sleep
Shake Dog Shake
Fascination Street
Bananafishbones
Play For Today
A Forest
Encore 2:
Catch
The Lovecats
Hot Hot Hot!!!
Let's Go To Bed
Freakshow
Close To Me
Why Can't I Be You?
Encore 3:
Boys Don't Cry
10:15 Saturday Night
Killing An Arab