Post by steve on Oct 19, 2016 9:18:30 GMT 1
Bit late with this, so please forgive me

Chelski swiftly dispatched last year's champions at the Bridge despite Schmeichel making a handful of great saves but Courtois could have brought a lawn chair & a book to at least keep active.
Elsewhere in London, Arsenal treated their fans to a nail biting final 20 as their 10 men weathered a Swansea comeback to hold on for all 3 points.
Mike Phelan's celebrations on his permanent appointment were short lived as Bournemouth put 6 past Hull & Spurs scrambled a draw after former midfielder Nacer Chadli put the Baggies ahead.
Over at a rain-swept Selhurst Park, West Ham rediscovered their winning ways & Christian Benteke gave South London a lesson in how NOT to take penalties.

Pep sent thousands of FPL managers into meltdown, as Aguero (most captained player of the week) started from the bench!

However, he decided to risk starting Prince Harry ahead of the trip to Camp Nou next week, but Everton's Sticklebrickenbacklerberg proved to be the hero, saving 2 penalties & stopping several more shots after Lukaku had put the visitors in front. But the points were shared as Nolito nodded a late equaliser leaving Citeh at the top on goal difference.
The Welsh Pirlo, Joe Allen, scored 2 to give Stoke their first win of the season as Sunderland once again sported the weekend's worst kit & leaving Moyes in his
trademark pose as one of his subs gets ready there in the foreground
.
Sunday's early game was a dour affair lit up by one flash of brilliance as a Holebas screamer earned all 3 points for Watford, while a half empty St Mary's saw the Saints eventually overcome Burnley after a first half any good vet would have taken outside & shot.
Finally, the "show piece" of the weekend was played out at Anfield as JoMo's bus rolled into the away penalty area to deny Liverpool a 5th consecutive victory in a game that featured more man-buns than excitement. It was largely a disappointing game saved by the pre-match invasion of
Anfield Cat
dawwwwwwww
But what of the FPL? What of indeed?
In a modestly scoring round, the
IGM took the win by 29 points
over the
EIB
, with the
BB&S
in 3rd giving the
IGM an 80 point lead
overall.

The former "teenage Sisters fan"
Nikolas Vitus Lagartija
's
Damage Dunfermline
tighten their grip on the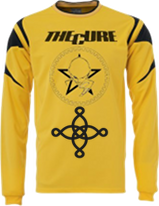 but will have to share the
this week as
markfiend
's
Kirkstall Wanderers matched them with 63 points.


Current standings are:
In the H2H,
9 points
was the difference as the
IGM
push further ahead overall & only 2 points separate the
EIB
&
BB&S
.
That
is making itself right at home with
Nikolas Vitus Lagartija
's
Damage Dunfermline
, but it's tight at the top with just 3 points between 1st & 6th place.

The table as of this morning:
So, a bit of tactical work to do in the shed as we decide the best formation for the new furniture.
But we need to wait for
altendalton
to wake up on the sofa after his trip to Berlin left him slightly the worse for wear

Not wanting to be outdone by the Anfield cat, Basil's out on the pitch, rehearsing his pre-match invasion, but so far all he's succeeded in doing is getting covered in white paint from rolling all over the penalty spot

.
Okay, that's enough rambling for one week, I'll hand you over to
Mav787
for GW9. Link to come soon
Thanks all for popping by & well played everyone